Powered by WebRing.
WITH GODS LOVE
website dedicated to
God the Father
God the Son
God the holy Spirit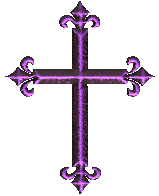 To Enter the Prayer Page
Click on the button below
To Enter the Navigational Page
Click on the button below

In the Mighty Name of
JESUS

GOD

God is as real as:

The beat of my heart, the birds that sing ,the air that I breath and the love that I feel.


God is as large as:

The mountains I will climb, the oceans I will sail and the Life that is ahead of me.


God is as tall as

The trees in the forest, The sky above me and the steeple of my church.


God is as warm as?

The sun in my face, The love from my friends, and the words from his good book


I know God Loves me

Want to know how?

He sent his very only son to me. to teach me his wisdom, his love and his kindness: but wait one more thing he has done for me.

He died on the cross and three days later like the sun that always shines-His son also rose to take my sins away from me.